October 25, 2006
moo offers 10 Free Skype Calling Cards
Posted in: Miscellaneous Blog Tips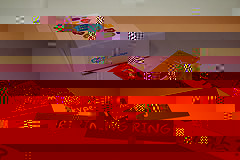 moo printing have done it again. Last time they offered 10 free minicards in conjunction with Flickr - this time they're doing it with Skype.
Get in quick to be part of their 10,000 free 10 pack give away. I just ordered mine (it says 'Call Me') on the front and have my details on the back.
I got my flickr free ten pack the other day and they are very cute. I opened the pack in my local cafe and in the two minutes that I was looking at them I had three people come up to me and ask me where I got them from - very cool.
---
Return to: moo offers 10 Free Skype Calling Cards